There's lots of places without reliable Internet.  There are even more where places Internet access available but it's relatively expensive and not fast enough to load images and to use multimedia, both of which are useful for education. Sometimes learners have nice new smartphones; and sometimes they don't.  Ustad Mobile makes it easy to deliver rich content to as many devices as possible!
1: Easy content authoring / import…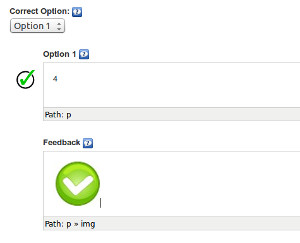 Making new content is easy using eXeLearning or any other xAPI / EPUB authoring tool of your choice.  You can simply point and click to create the content that you need in any language you want to use.  You can add text, images, audio, video, quizzes and mini games to make engaging experiences for learners.
2: Learning content runs offline on almost any device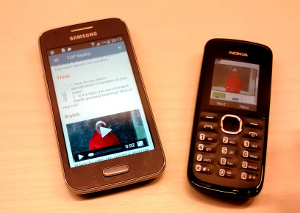 The Ustad Mobile app for Android and Java enabled feature phones enables learners to experience the content without requiring any connectivity.  Content can be downloaded when Internet is available or provided on SD memory cards without any Internet access being required.
Progress is logged and reports to a Learner Record Store (LRS) as soon as a connection is available automatically using tiny amounts of data.  Unlike other platforms Ustad Mobile supports feature phones that are common in low income areas.  The Android app is designed with performance in mind:it performs on low end models and works even on older versions of Android (from 4.0).
3: Progress and usage statistics in almost realtime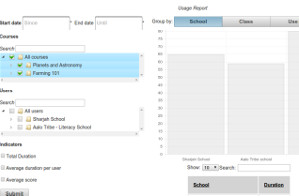 You can use any of the many Experience API compliant Learner Record Stores (like Blackboard or Moodle plugins) to receive progress information.