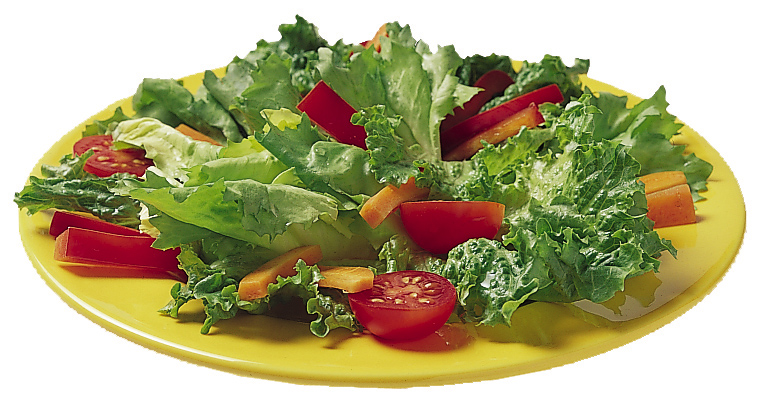 At Mobile Learning Week I saw presenters from all over the world describing how they are picking and choosing applications to deploy mobile learning like they would pick up good healthy stuff from the salad bar. We get App A for one thing, App B for another, and then ask students reflect and share it with App C. But if now at the end I want to figure out the total nutritional value I put on the plate I am out of luck. Every tool has it's own portal, it's own stats, and trying to combine them is about as much fun as asking a fundamentalist vegan to work their way around the chicken.
There were a few projects that were not collecting usage data logs and based their research outcomes on self reporting.  This is in my opinion totally unacceptable when using mobile devices that are built to record, process and transmit data. Self reporting is fatally flawed; to expect bottom of the pyramid beneficiaries to say anything negative having been given a new mobile phone and likely transportation money for attending workshops is insanity.  We found this in Ustad Mobile projects; some students would tell us about how great they found the program in spite of the fact the usage logs clearly showed they weren't actually using the program.  These insights are valuable but meaningless without data.  We can get informed consent from users on this; just as handing in a piece of homework represents informed consent that the teacher will judge it, possibly share it with the principal.
It is essential that we standardize around sensible technical standards: and that standard is the Experience API (aka TIN CAN).   To start with learning objectives first technology second is correct, but you need to make some sensible technology standards choices otherwise one is very soon going to get a massive indigestion problem.
UNESCO is to be commended for getting that many serious Mobile Learning practitioners together in one place. That particular place being Paris might have made it that much easier to attract them, but ultimately people running everything from small experiments to some of the biggest school districts in the United States came together in one place.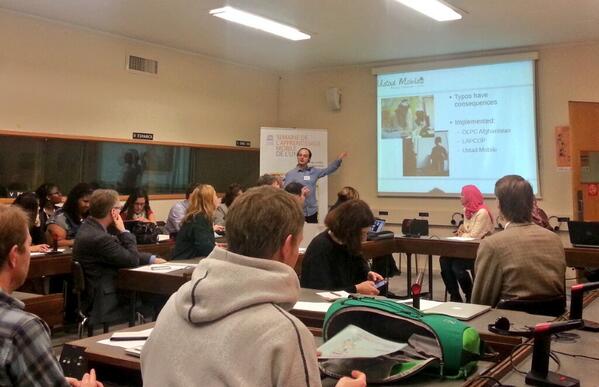 I was greatly encouraged by the attendance of the session we ran that was a practical lab. It was bring your laptop, and let's create a course. Trying to get the authoring environment installed on all the laptops was the trickiest part given the connectivity situation. I also see how we really need to focus on getting down to having one click, one button publishing – make that course appear on my mobile. No folders, copy/paste, find it, move it there stuff is acceptable these days.
We at Ustad Mobile, having worked in Afghanistan and the like are very much aware that the world is not always connected together at super high speed. UNESCO together with the IBIS hotel down the road made sure that everyone else also understood this and I remember how much better my connectivity situation had been even in remote Afghan districts than in the middle of Paris.
There is a definite authorware problem for the mobile learning space. Creating content by purchasing each student, teacher, and others a $1,500 per year subscription to licensed tools like Captivate and Articulate storyline is clearly not an option. Educators are not looking for a one way create and consume model; they are looking for ways to enable creation and sharing as well.  That is where the beauty of eXeLearning comes into it's own: 10 years of work on a great open source authoring platform from Spain, New Zealand, Afghanistan, Dubai and more…
Anyhow… it is one thing to criticize; another to try and do something about the problem at hand.  With that thought in mind it's back to design and code to make publishing courses to mobile easier.